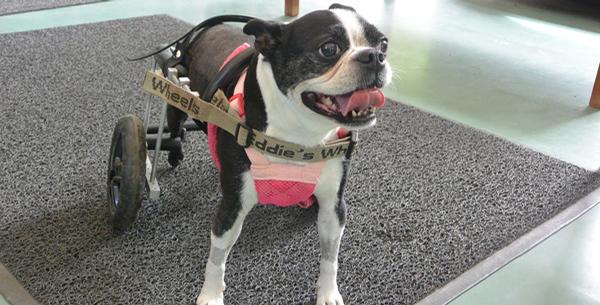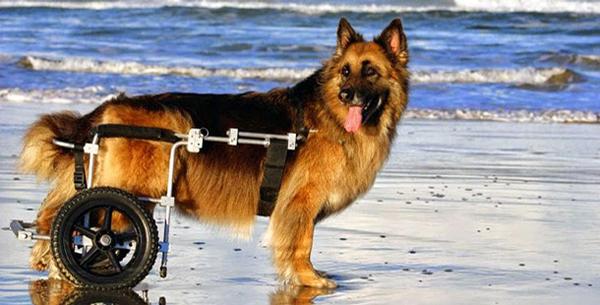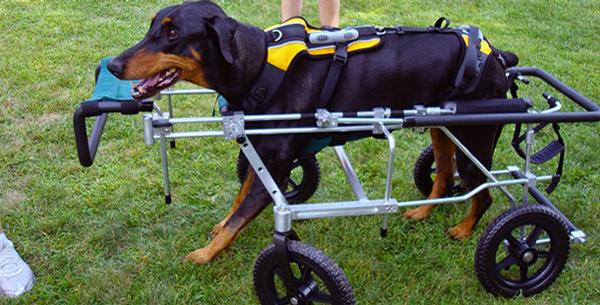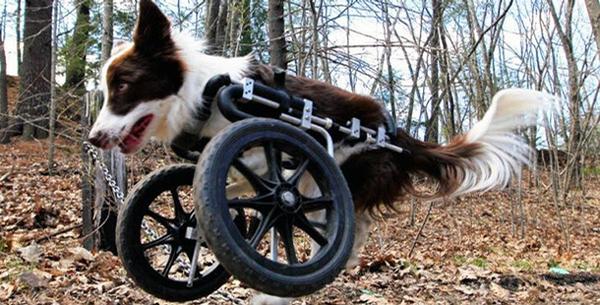 Eddie's Wheels
The world's best custom built pet wheelchair at an affordable price, starting at $355.
Pet wheelchairs are designed and manufactured in the USA for a variety of handicapped animals.
---
As caregivers of disabled dogs for the past 20 years, Eddie and Leslie Grinnell knew what they wanted for their pets: a wheelchair designed for on and off-road play that would allow their pets to enjoy a good quality of life while they healed.
A mechanical engineer by trade, Ed's revolutionary design has been endorsed by veterinarians, rehab practitioners and canine chiropractors.
Some of the benefits of an Eddie's Wheels wheelchair:
Custom-built, tailored and engineered to match your pet's disability and body shape.
Welded, padded saddle gives your pet solid support on its pelvic floor, eliminating chafing to delicate soft tissue.
Lightweight solid aluminum construction with wheels to match your pet's terrain.
Adjustable for height and length.
Our exclusive Variable axle carts allow owners to change the balance of the cart to compensate for increasing weakness in the front legs for dogs with degenerative myelopathy.
Easy to use, indestructible and warranteed for the life of your pet.
Hand Made in the USA in our own workshop in Shelburne Falls, Massachusetts, and exported all over the world!
Check out our Dog Wheelchair Comparison page to find out more about the Eddie's Wheels difference.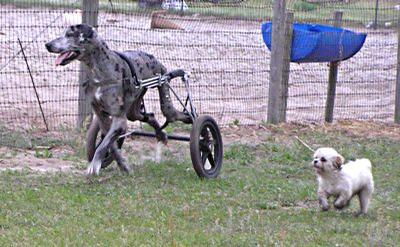 ---